Stuart Str., Manly
Share this project on one of these social channels: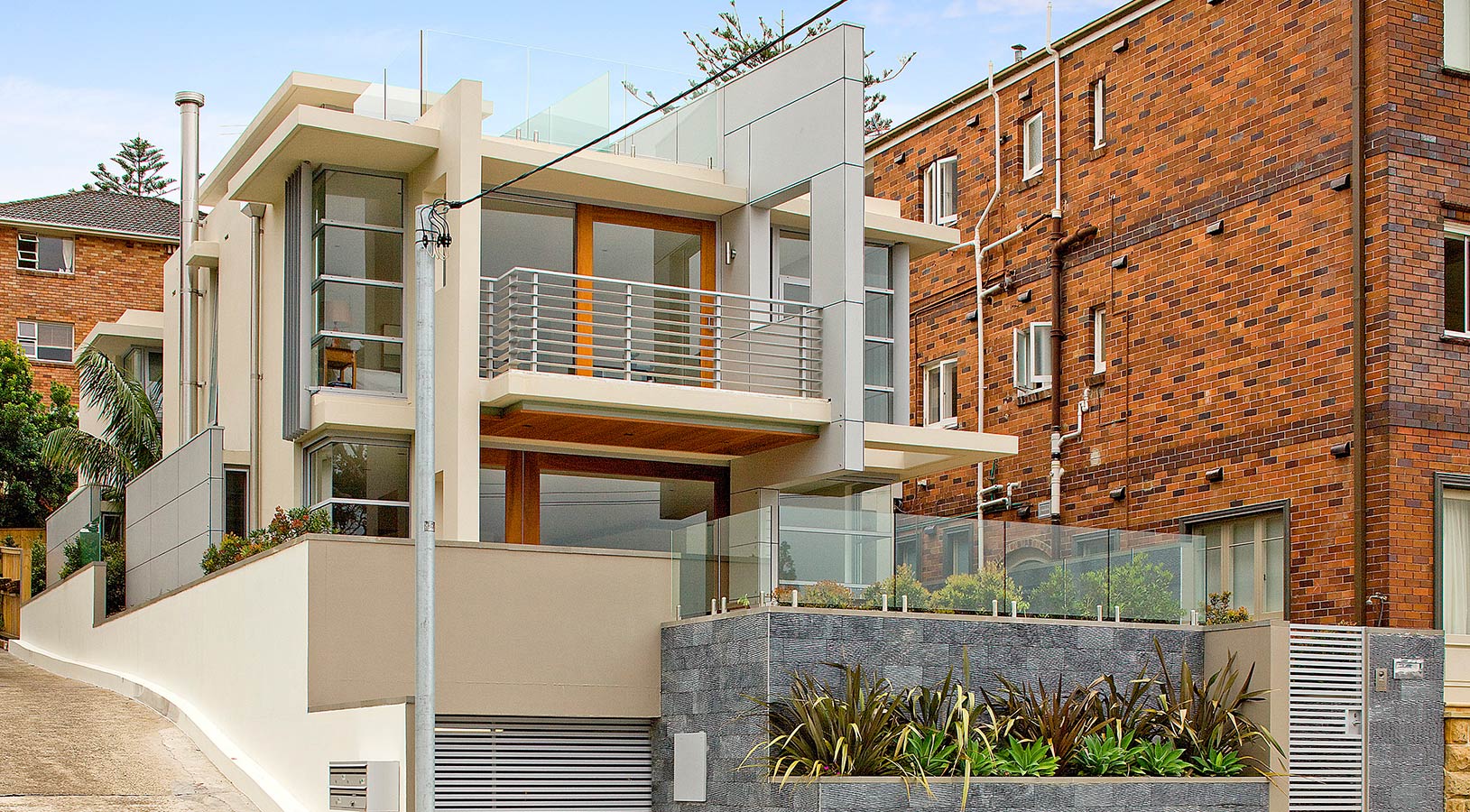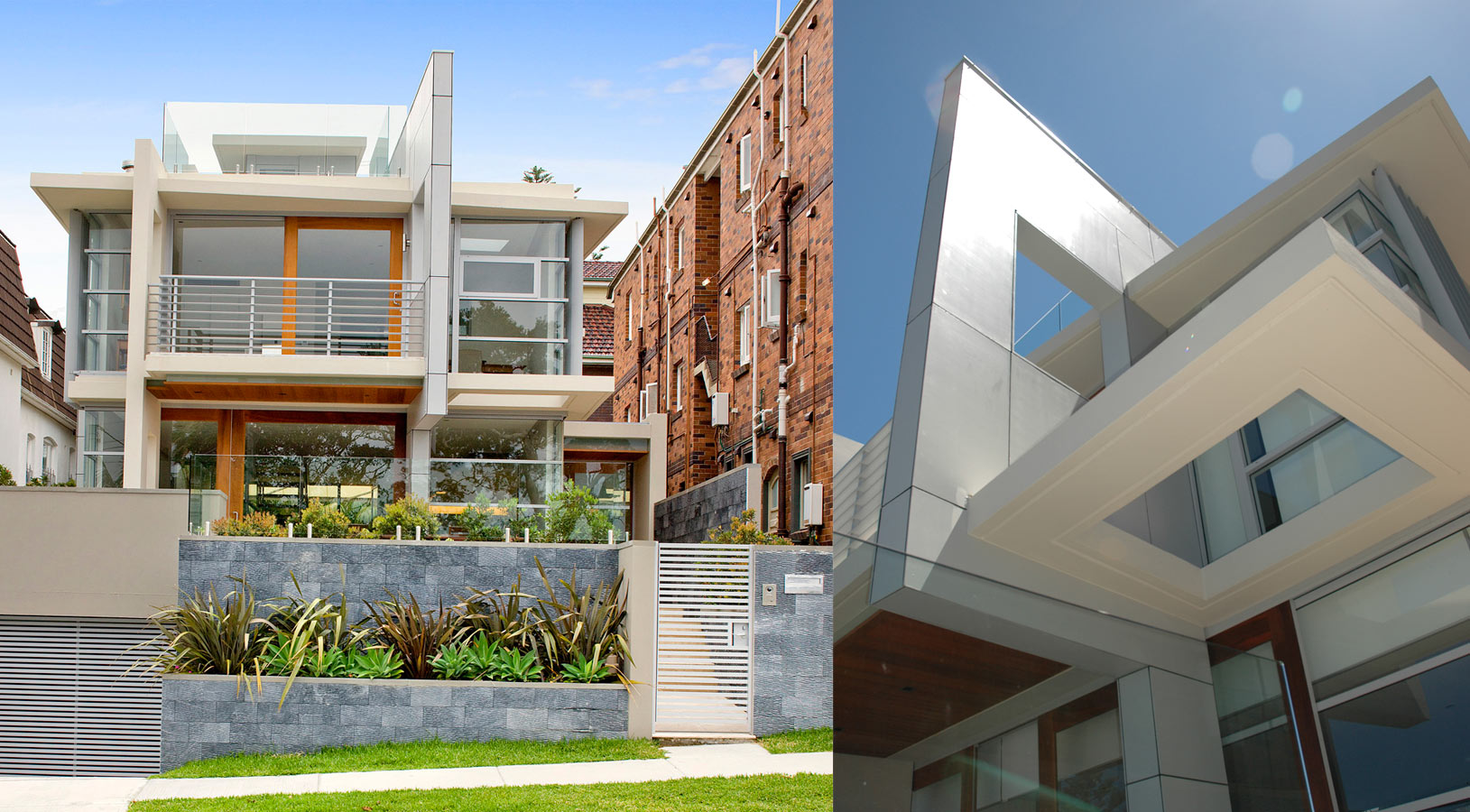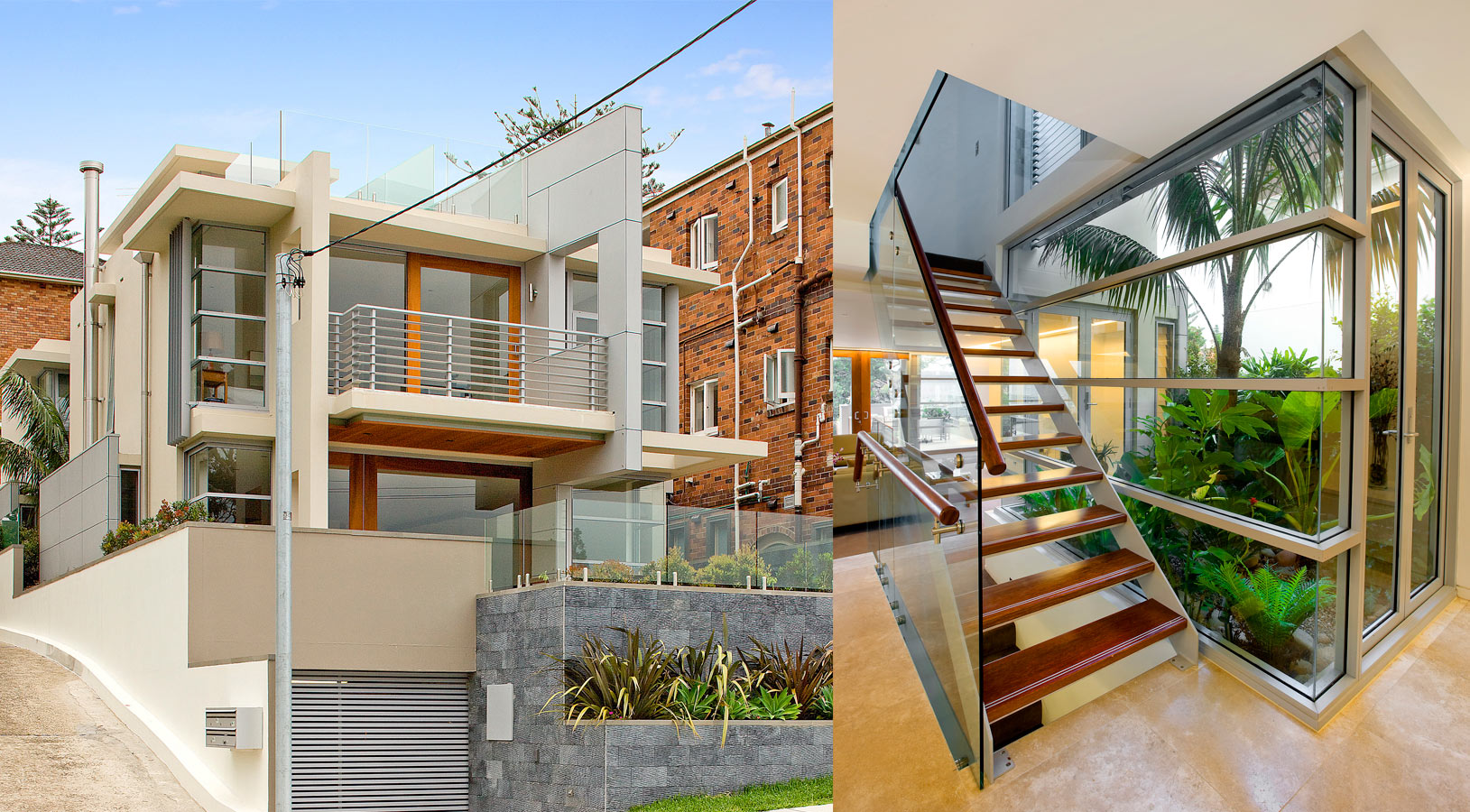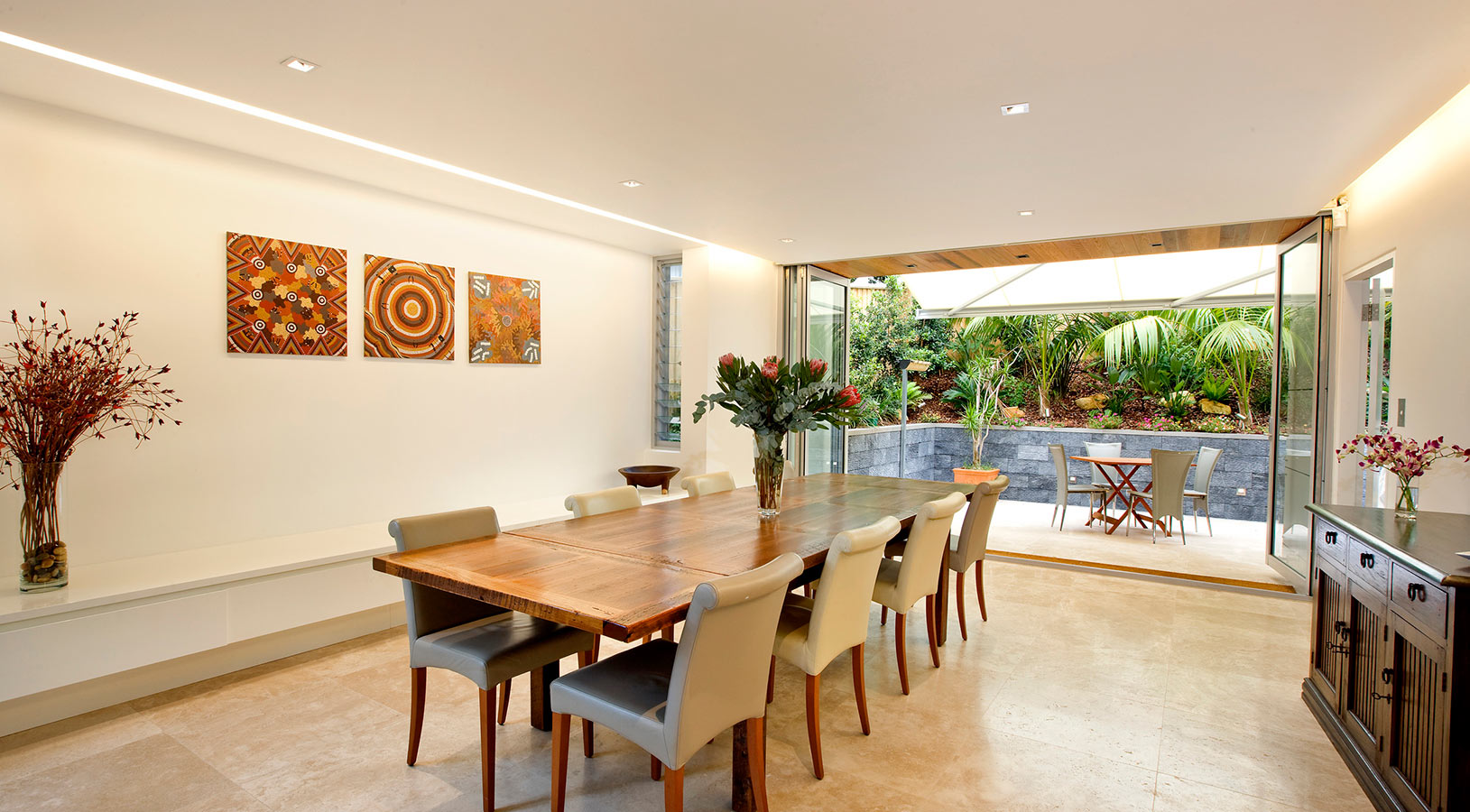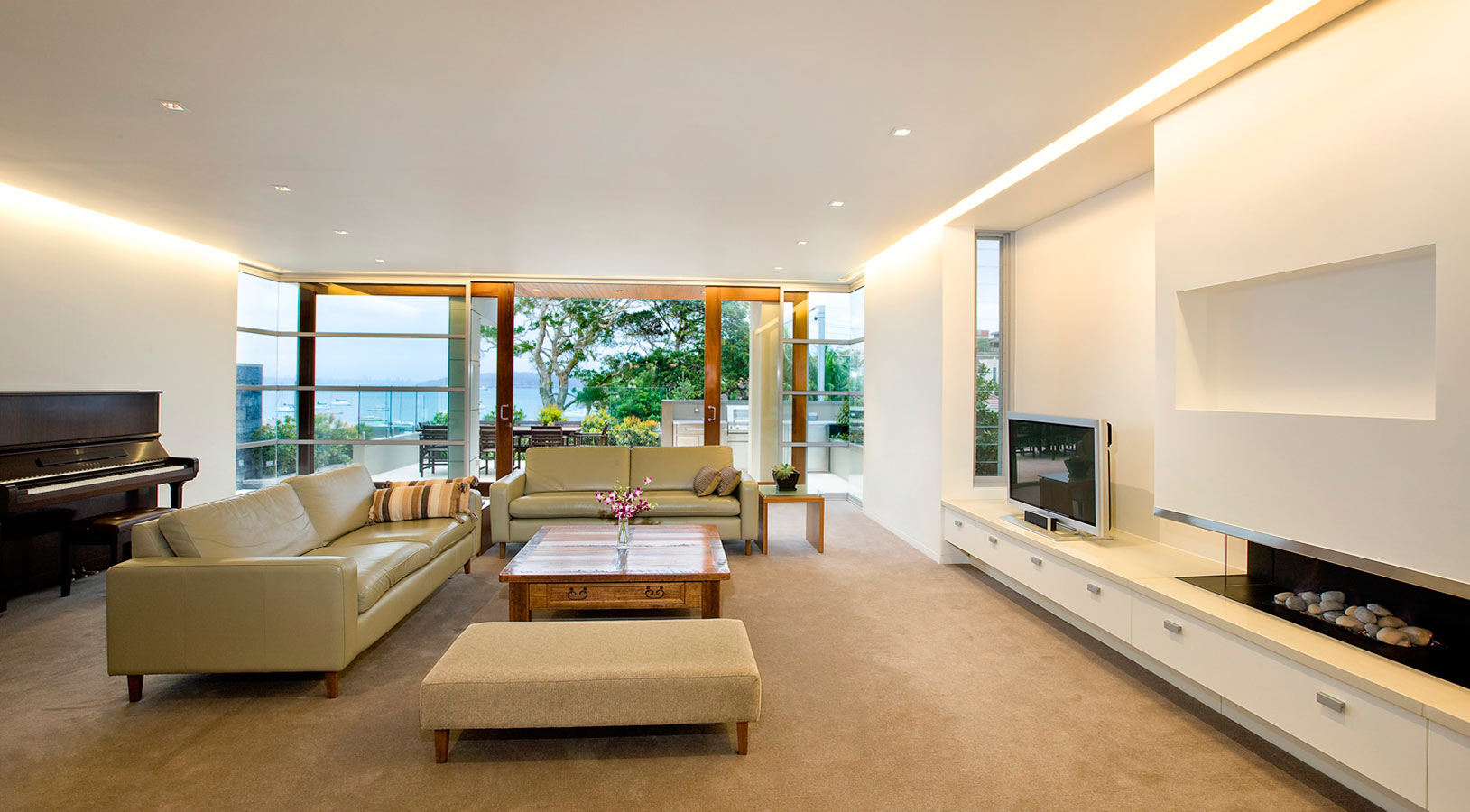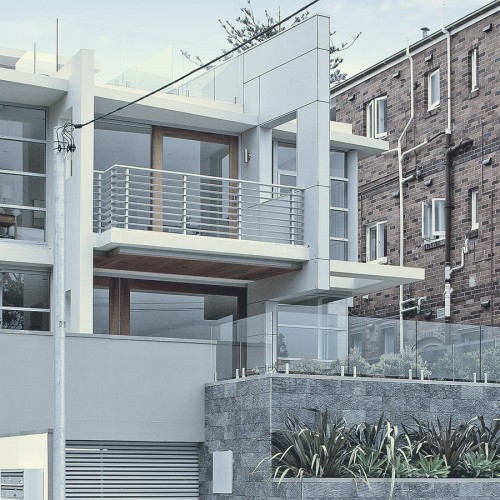 This residence is essentially the result of a carefully considered response to three things; site, context and the functional needs of the client.
A gentle fall across the site derives a split level approach for this level whilst maintaining a flow through effect from the external court to the rear through the living areas to the street facing terrace and entertainment area.
The open 'floating' stair connects all levels from basement to roof terrace and is positioned adjacent to the internal courtyard North western light is controlled on the entirety of this glazed façade through mechanically operated louvres.
Operable windows ensures the house remains cool in summer with adequate cross-flow all year round. With a keen interest for implementing sustainable design principles the client has achieved a space full of light and low on energy and maintenance costs.
In close association with a carefully detailed hydraulic design, rainwater is collected in storm water tanks for irrigation and grey water is reused.